Upgrade your BMW subwoofers and feel the depth and richness of sound as much as you hear it.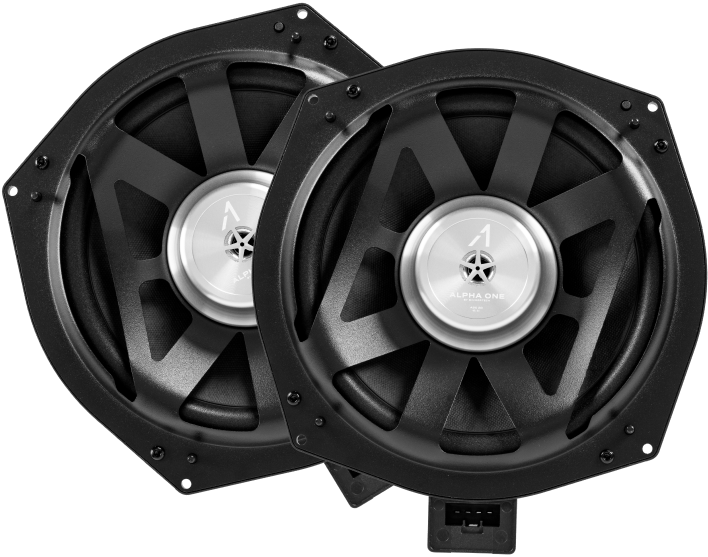 Take your BMW or MINI bass performance to a deeper level in less than an hour. If your stock speakers lack that tight, detailed notes and greater frequency range, a simple DIY swap for our woofer upgrades will deliver it all. Combined with our Alpha One Amplifier you'll enjoy increased clarity, volume and customizability according to your car chassis and musical taste.
Impedance
2/4/7 Ώ
Enjoy the powerful sound within your audio system capabilities. Adding our amplifier will make you reap the most power out of the 2 Ohm woofers.
Sensitivity @ 1W/1m
89 dB
You'll feel it as much as you hear it! Increase the speaker output and enjoy clean and crisp sounds.
Magnet
Neodymium Alloy
Keep your sound natural. With the most powerful magnet out there your woofers will hit the right notes and tones at just the right time.
DIY Install
Plug & Play
With all parts fitting like factory ones this plug & play install is easy even for a beginner DIY-er.
FITS LIKE FACTORY with crisper feel
No cable cutting or installing additional parts. The Alpha One woofers install revolves around disconnecting and removing your 2 factory woofers and popping the new ones in. Simple plug & play and fully reversible process that will take less than an hour.
PERFECT MATCH TO OUR AMPLIFIER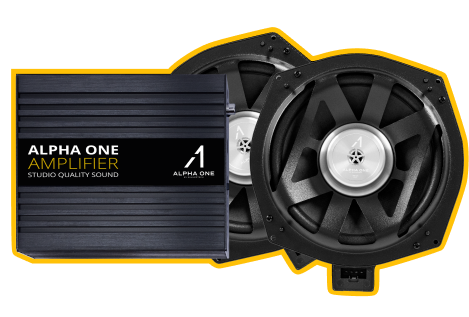 Using DSP tuning we'll customize your sound according to your BMW or MINI chassis, speaker location and musical preferences so that your sound comes out as good as possible right off the bat.