It isn't exactly a secret that BMW has been making a real push towards developing a competitive range of electric vehicles.
BMW is already selling far more luxury hybrid and all-electric vehicles in Europe than any other manufacturer, and are planning to increase that number by another 50% next year.
Then we hear that BMW has already secured the names iX1 through iX9, ready to launch an electric iX3 SUV in the next few years. Oh, and that it's taking a leading role in developing the FastCharge system, promising three times the charging capacity of existing stations. Recharging could then take as little as 15 minutes.
It's safe to say BMW isn't dragging its heels. But does it still have a fight on its hands to convince people its electric cars are really worth having?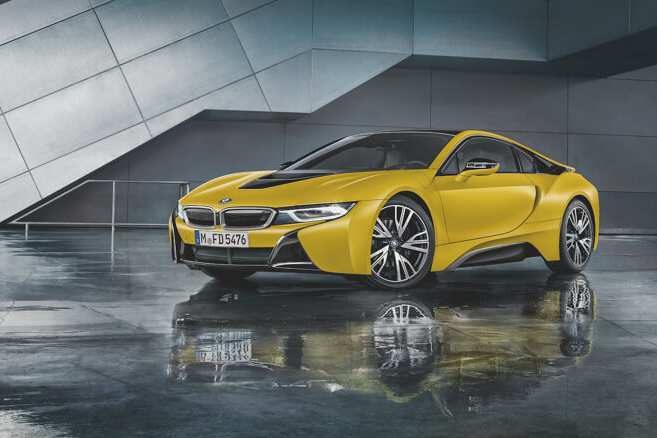 EV technology still has a way to go
In between all the fanfare of the latest technology advancements BMW has been making, how many millions its spending on its battery manufacturing plant, how many models will offer electrified options within a few years, the company got a slap on the wrist from the UK Advertising Standards Authority (ASA) for misleading customers about the environmental credentials of the i3.
The long and short of it is that you can't advertise your car as "zero-emissions" when you can run the petrol-powered range extender and emit the same stuff as everybody else. For the same reason, you can't call it "clean" (but you can call it "green"). And you can't suggest it "helps to give back to the environment" when it doesn't give anything back, it just takes away a little less.
The fact that actual people lodged formal complaints with the ad authorities over these claims suggests that EVs still have some way to go before they win over the hearts and minds of the masses. And the fact that the ASA came down against BMW is going to reinvigorate the discussion of whether or not EV technology is as environmentally friendly as is often claimed.
The electricity to charge them still needs to come from somewhere, and there's no guarantee it will be the cleanest source. The batteries need to be produced, as do the cars. It's a lot of energy and resources being used, even if it doesn't show up in your exhaust pipe.
BMW isn't giving up
BMW do work on manufacturing technologies to reduce their environmental impact, including recycling and using alternative power sources, but measuring the true footprint of an electric car is still notoriously difficult.
EVs are the hot technology at the moment, but it's still too early to tell whether they'll have the positive environmental impact many of their admirers hope for. There's still a chance another technology, like fuel cells, will sweep in push EVs off their perch.
Though if you're looking at one of BMW's electric vehicles for other reasons — the reduced fuel cost, the snappy acceleration, the smoother ride — you probably don't have anything to worry about.